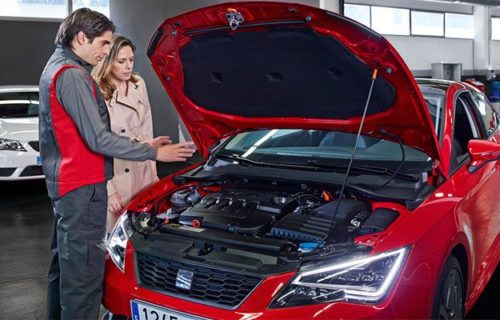 Professional Porsche Engine Tuners in Bedfordshire
At Blackridge Autos, we are proud to be prompt, affordable, and reliable Porsche engine tuners you can count on.
A Porsche car can be a significant investment. The brand is well known for its superb design, style, and performance. We understand that you want to ensure the very best performance and longevity from your car.
Our professional Porsche engine tuning services can help you achieve this. Our friendly and experienced team can assist you with getting the very most from your car. Engine tuning can be the perfect way to refine and personalise your driving experience to suit you.
Get in touch today to discover how we can help.
Our specialisms include repairs, performance, brakes and suspension, MOT assessments, and more. We are confident that whatever your vehicle needs, we can provide an excellent solution.
We can fine tune and improve a range of car makes and models to achieve optimal performance that will make your car a pleasure to drive. Did you know that we have a helpful section on our website that allows you to see exactly how we could help your personal car?
Simply visit our Engine Remapping section on the Service page. On the left hand side, you will find a drop down menu that allows you to key in the details of your car — such as the make, model, and year.
Finally click the View Tuning Options button and you will see at a glance the improvements we can make! For a more detailing discussion, we will be happy to find bespoke options for you over the phone, via email, or our convenient online contact form.
Call Us! 01234 216499
Why Choose Us to Work on Your Porsche?
At Blackridge Autos, we emphasise performance. Our services and tuning can instantly upgrade your car for a smoother, optimised drive.
Improving performance is not just for aesthetics either. It can save you money and be more cost-effective overall. Fuel economy can improve by as much as 20% simply by ensuring that your engine is finely tuned and running correctly. That's where we can help.
We use manufacturer-approved parts for your car. That way you can be confident that you are getting the best price while never compromising on quality. Our experienced engineers and mechanics are on hand to advise, and provide the best possible service.
Our valued customers are of paramount importance to us. We are keen to excel in our service, and you can always leave us comments and questions on our website, blog, or Facebook page. You can also get in touch any time to discuss your individual needs and we will be happy to accommodate you.
Our team are friendly, experienced, and professional. We are all passionate about the automotive industry and want you to have the best experience, no matter the make, model, or age of your car.
Get in touch to discuss how tuning could help you make the most of your vehicle, and optimise your driving experience.
Call us today on 01234 216499 to discuss any of your service needs.
Our Services
We offer a wide range of standard and bespoke services. You can quickly and easily find our most popular services by visiting our website and the dedicated Our Services page.
In the event that you don't find what you are looking for, or wish to discuss a more individualised service, contact our friendly advisers or else pop in to see us in person.
We offer general servicing that helps to reduce the risk of a breakdown and ensure your car is roadworthy. We offer an affordable MOT service that keeps your car safe and up to code, and can even go the extra mile by arranging car pick up and drop off services for extra convenience.
We offer engine remapping and tuning to refine your car's performance. This leads to a superior drive but also reduced wear and tear on the engine itself, and improved fuel economy.
We can also offer smaller scale but crucial services such as air conditioning repair, not regularly offered by a number of other garages.
Our diagnostic fault finding also makes use of our expert engineers and the latest technology. We use industry level software and tools to ensure that your vehicle is running correctly, and to diagnose issues before they become a major problem. Not only will this save you time and money, it keeps you safer too.
One of the most common services needed is for ABS Brakes and Suspension. We can quickly fix the issue and supply new parts that are only genuine or manufacturer approved, for complete peace of mind and the best price.
Don't forget that we also offer courtesy cars to take the inconvenience out of longer waits or unexpected trips to the garage. Our car collection and return service is also popular for its ease and convenience. We are always happy to help.
We are knowledgeable on a wide range of vehicles, and can offer specialised experience of Audi, VW, Skoda, Porsche, Bentley, and SEAT vehicles. But whether your car is old or new, affordable or an investment, we are confident we have a solution for you!
Call Us! 01234 216499
Get in Touch
At Blackridge Autos, we want to ensure that you can get in touch quickly, easily, and in a way that suits you.
That's why we are available in a range of ways. If you like to get in touch on line, you can do so via our website and email address at mark@blackridgeautomotiveltd.co.uk Alternatively, you can use our convenient online contact form to fill out your enquiry, or even get in touch via our Facebook page.
You can call us 01234 216499 to chat to a friendly, professional adviser about your needs, and to book in for one of our popular services. We are also happy to discuss your options with you, or else tailor a specific service to your vehicle's needs.
Please don't hesitate to get in touch. Call us on 01234 216499, email, or visit us today to discuss your needs and leave your car in the trusted hands of professionals!