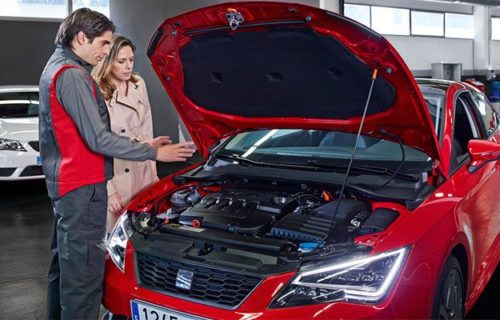 Looking for Bentley Specialists?
If you're seeking Bentley specialists, you've come to the right place. Blackridge Autos is a leading independent specialist and repair facility with decades of experience.
We are experts in the automotive industry and would love to help you achieve the optimum performance from your vehicle — whether new or old, modest or luxury. We have you covered.
Our engineers and mechanics are trained specialists and committed to the very best in customer service.
We are equipped with all the latest equipment and technology so that you can feel confident your car is in the very best hands. Our prices are affordable because we use genuine parts but remain independent.
We can charge a fraction of what the main dealers do but with no compromise on quality.
Whether you require a consultation and diagnostic fault finding, a full and comprehensive MOT, engine refinements and remapping, performance enhancements and upgrades, or more, we are confident we have an option to suit you.
Although we specialise in a variety of specific car makes and models — check to see whether yours is listed — our technicians have experience with all manner of vehicles and will be able to find a solution whatever your needs.
Get in touch today to discover the services we offer, and we will be delighted to assist you.
Call Us! 01234 216499
Why Choose a Bentley Specialist?
If you are the proud owner of a Bentley, we appreciate that you will want to take special care of it. A Bentley is a luxury vehicle — beautifully designed and in need of specialist care and expert insight.
Our engineers are Bentley specialists who can help to ensure that you get the very most out of your luxury vehicle.
We recognise that a Bentley may represent a significant financial investment and commitment from you. That's why we want to help you get the very best value and the optimal performance from your purchase.
Choosing a Bentley specialist is important. Engineers who are knowledgeable about the specifics of the Bentley design can therefore help you to get the best performance from it.
Bentley specialists are also more able to recognise and diagnose potential faults, troubleshooting  them before they have the chance to become a major issue.
You have the option of going to a Bentley specialist at a main dealer, or of selecting an independent Bentley specialist like Blackridge Autos with all the expertise but less of the expense.
Visiting a Bentley specialist and consulting with friendly, experienced engineers like ours can ultimately save you money overall. You can ensure the smoothest and most efficient running of your car — which enhances its cost-effectiveness — and protect your investment by taking the best care of it.
We have many happy Bentley customers who have been delighted with our services and we would love for you to be one of them.
Our Services
We offer a wide range of comprehensive services designed to achieve your car's best performance. Our services focus on improvements that help to ensure the safety, cost effectiveness, and efficiency of your car — whatever the make and model.
We offer servicing and repairs to resolve issues, prevent future problems, and reduce the risk of a breakdown. We service brakes and suspension, air conditioning, engine remapping and more.
We also offer comprehensive diagnostic fault finding, using the very latest equipment, technologies, and manufacturer software.
This way you can be sure of having a clear idea of what is going on in the deepest levels of your vehicle. This can be vital for preventing future problems, and especially for achieving peak performance.
We also offer engine tuning and refinements, and of course MOT services. We want to ensure that you are safe, roadworthy, and getting the most enjoyment from driving too.
Call Us! 01234 216499
Specialisms
We are independent Bentley specialists, but our years of expertise don't stop there. Our engineers also have specialised knowledge of Audi, Bentley, SEAT, Skoda, Volkswagen, Mercedes and more.
Whether you drive a luxury sports car, a family vehicle, or anything in between, our experts will have experience in delivering quality results. If you don't see your car make and model listed, not to worry.
We would love to discuss with you which of our excellent services is the right fit for you. We are proud to emphasise customer service in everything we do, and to guarantee our work so that you always have peace of mind.
If you have comments, questions, or queries, please don't hesitate to get in touch with one of our helpful team.
Finding Out More
If you would like to discover more about us, why not visit our dedicated social media page on Facebook, or else check out our blog? Here you can follow our latest activities, read reviews from happy customers, and leave comments of your own.
Our recent blog posts have included helpful tips and tricks for drivers, insights into the future of driving, the popularity of electric cars and more. If you love cars and motoring you won't want to miss out.
To discover more about the services we offer and how we can help you get the very best out of your vehicle, simply contact us today.
Getting in Touch
If you would like to make a booking, have an enquiry, or would simply like to discuss your best options for a service, why not get in touch with one of our friendly and helpful team members today?
You can call us to speak directly on the telephone number 01234 430827, or you can email us your enquiry at mark@blackridgeautomotiveltd.co.uk.
Don't forget that we also have a quick and easy online enquiry form that takes just minutes to fill out. This reaches us directly and we endeavour to reply to your query as promptly as possible.
Simply fill out some details including your name, contact details, and enquiry and we will be back in touch.
Get in touch to speak to a Bentley specialist today!