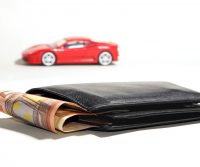 5 Simple Ways To Reduce Spending On Your Car
Many people are looking for ways to save money this year. One of the biggest areas of expense in daily life can be transport — and especially costs associated with our cars.
Saving money on your car can be an important and effective way to manage your overall budget. It also means that you can get the best use and the most longevity from your vehicle. Cars have often been a significant financial investment, so ensuring that we are not regularly or unconsciously overspending on them can be a great habit to adopt.
Below is a compilation of five simple and effective ways that you can reduce your spending on your car today!
1) Maintenance: Do Little And Often
Many of us are tempted to avoid servicing our car until there is a serious problem that has to be fixed urgently. The problem with this approach is that, by the time we do book in for a service, the problem has often worsened so much that it becomes a major expense to fix.
This means that we end up spending a large lump sum on an urgent issue — potentially derailing our budget in the process, or even having to consider selling our car.
A more positive and proactive approach is to approach maintenance from the 'little and often' perspective. Regular small services can help to identify issues before they have the chance to become a major problem.
Although we may still have to spend money on our services, some are also offered for free — such as brake checks and more. Several small services, even the ones at a cost, may still a more manageable financial approach than having to pay a large bill all at once.
2) Drive Less
While it may seem an obvious solution, an easy and immediate way to spend less on your car and travel bills is to drive less! You can search for alternative methods of transport such as buses, cabs, or car-pooling.
You may also wish to walk or cycle more, such as for a health and fitness incentive at work or to kickstart healthy routines.
Consider only using your car for essential journeys, or even working remotely if your circumstances allow, to reduce the need for a commute.
There are a wide variety of reasons why many people are now choosing to drive less — whether environmental, financial, or more. They still get value out of owning a car, but reduce their use of it and save money in the process.
3) Drive More Efficiently
Even small changes can have a huge impact, and this is especially true of the way you drive. Simply driving more efficiently could significantly reduce your fuel bill over time, as well as reduce the wear and tear on your car overall.
Driving more efficiently encompasses a wide range of tips and tricks, from selecting the right fuel and gear, to reducing your speed and wind resistance, anticipating the road ahead, and more.
Research a few tips on more efficient driving, incorporate them into your routine, and your budget will soon reap the rewards!
4) Switch to Electric
If your circumstances permit, consider switching your current car to an electric or hybrid model. Studies show that these are often more cost-effective choices over time. This is because they are often easier or cheaper to maintain, use less fuel, and may even be eligible for certain financial benefits such as tax relief.
There are more choices of electric car available than ever before at a range of price points, and their mileage is significantly improving.
For those serious about reducing their transport budget and helping the environment in the process, electric vehicles may be the very best solution.
5) Use Comparison Websites
There are many costs associated with your car, including tax, insurance, maintenance, and more. If possible, be sure to regularly check comparison websites and research existing offers and deals.
This can save you a significant amount of money on your transport budget, and helps to ensure that you are always getting the best deal and coverage for your circumstances.
Be sure to check in advance whether there are any penalties (or positives and incentives!) for switching, and don't be afraid to shop around before making a decision.
With the tips above and an active approach, you may be able to rapidly cut your car and transport budget!
Infographic: 5 Ways To Save Fuel By Driving More Efficiently
Anyone who owns a petrol or diesel car knows how expensive fuel can be.
For many people, the cost of refilling their vehicle comes to thousands of pounds per year. Therefore, any ways which can help people save fuel, will help them save money, and the more fuel which is saved, the more money drivers will have left in their pockets.
For these reasons and more, we've put together an infographic on 5 of the most effective ways drivers can reduce the amount of fuel they're using, when they're on the road.
Crucially, each of these methods are simple and easy to do, meaning it should be possible for the vast majority of drivers to integrate them into their daily driving practices.
Based on thorough research by the AA, RAC, and other organisations, each method featured in this infographic is tried, tested, and proven to deliver genuine results.
In fact, some of these techniques will increase your fuel efficiency by up to 25%, all by themself!
This means any driver who consistently incorporates all 5 of these tips into their time behind the wheel, can save staggering amounts of money.
About Us
Blackridge Autos is an independent specialist repair centre based in Kempston, Bedford who can achieve main dealer standards without the main dealer price tags. Some of the vehicle brands we specialise in working on include: SEAT, Audi, Bentley, Volkswagen, Porsche, Skoda, BMW and Mercedes.
This article was created by Blackridge Autos and New Frontiers Marketing.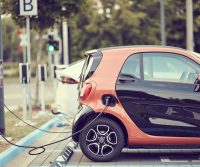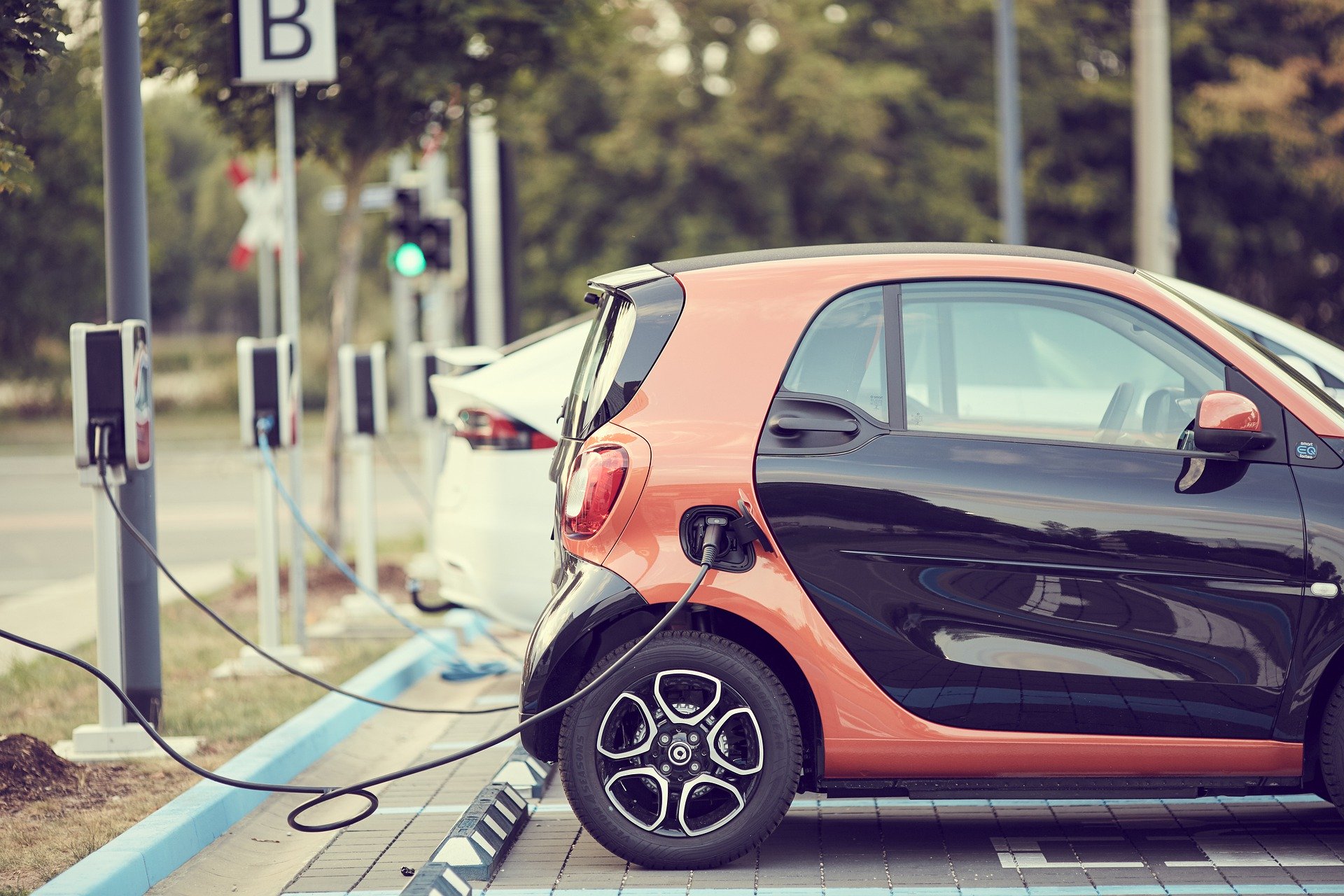 The Future of Driving? Electric, Self-Driving, Car-Free Zones and More
2020 marks the start of a new decade, and major shifts are expected across a range of industries. With climate change and our global impact on the environment being one of the most pressing issues; technology, transport, and the use of energy are all under scrutiny.
In motoring, these concerns converge – for example, fossil fuels are a prominent global polluter – while there are constant areas of innovation which combine engineering with technology, greater personalisation, and even AI.
Below, we take a look at some of the key areas of motoring that experts are predicting to see changes in over the coming decades. You may never drive the same way again…
Going Greener
Electric cars and hybrid vehicles are becoming more commonplace. You may have seen charging ports at your local service station, or even own a 'green' vehicle yourself. These can help save money (and the environment) by reducing emissions and the use of petrol and diesel.
Electric cars are also considered easier to maintain due to their relatively simple composition, made up of one moving part (the rotor). Recent studies have even shown that electric cars may be safer to drive in due to their low centre of gravity; this could make them less likely to roll over.
Lower emission cars will still need the usual maintenance of brakes, tyres and suspension, however, and these can be serviced by experienced mechanics, such as our team at Blackridge Autos.
But more manufacturers and consumers than ever are considering how to make their driving experience more affordable and environmentally friendly, without compromising on comfort or performance.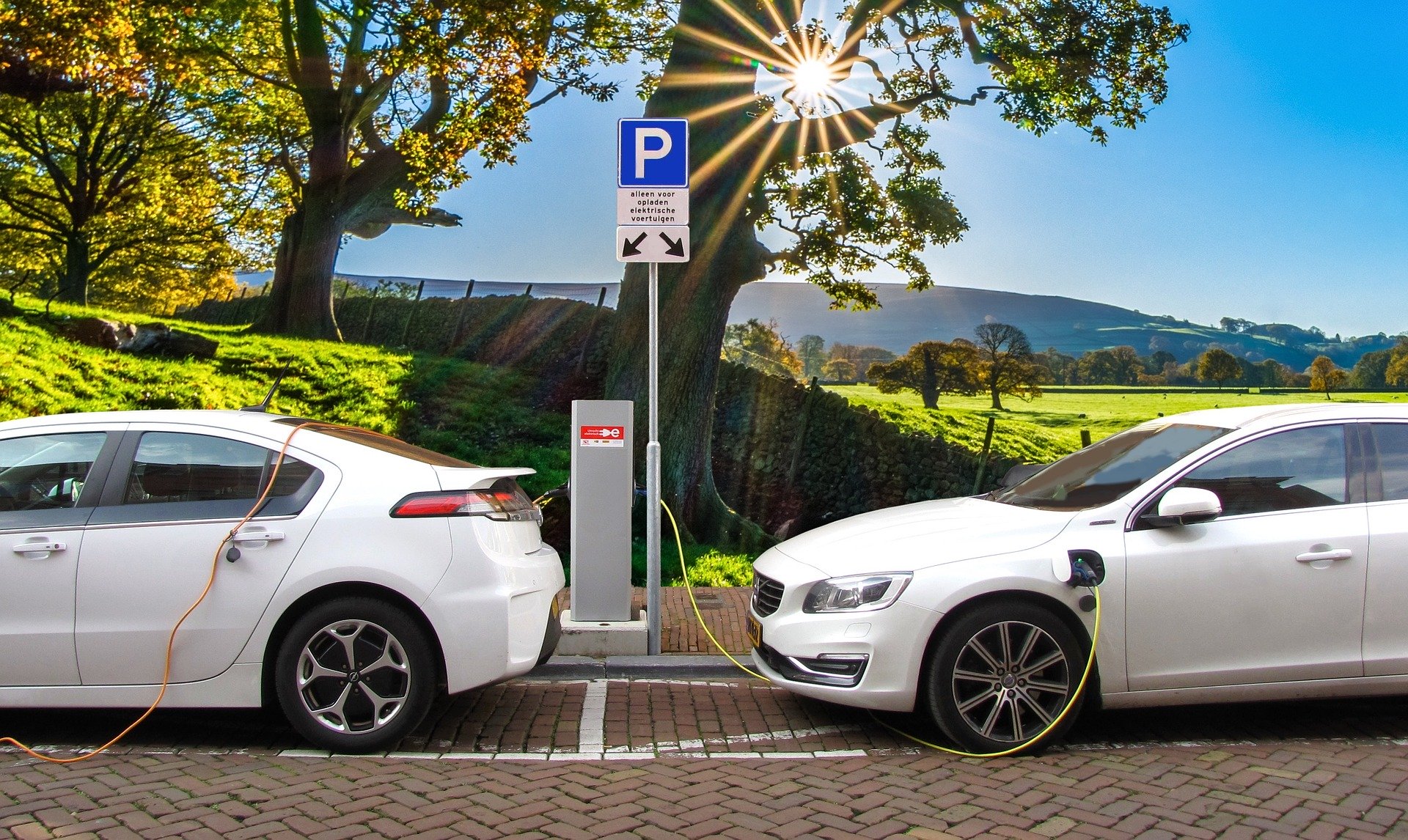 Self-Driving Cars
You may no sooner have treated yourself to an electric or hybrid car, before you realise you'd rather not drive at all, as self-driving cars have arrived! They may still be prohibitively expensive for some, and even controversial, but there is no denying that they are a major innovation.
Some experts predict that self-driving cars will quickly become more affordable and accessible to buyers. Fans of self-driving cars even claim that they may reduce accidents by eliminating human error — though they can still be misused.
Whether just relying on some automation in your vehicle, more intuitive technology, or an entirely self-driving model, 'intelligent' technology is expected to boom in the near future.
Car-Free City Zones
London originally led the way with its reduction of vehicles in high congestion areas by introducing the congestion charge. But it is expected that other cities could follow suit and even do more.
A total car ban is being considered by policy makers in certain cities, with Brighton — governed by the country's only Green Party MP — planning to become a car-free zone by as early as 2023.
Busy cities like Birmingham, York, Edinburgh, Manchester, Bristol and Oxford are also making changes. Ranging from bans on diesel cars, zero emission zones, closures to central roads and beyond, the changes are all designed to positively impact residents and the environment.
Perhaps you've noticed fewer cars, or more, in your area than ever before? Both could be true. The criticism of closing busy roads or banning cars from city centres is often that this simply displaces the traffic to elsewhere, rather than actually reducing the number of cars on the road.
Experts agree that solutions must be sought, and that discussion for the best way forward is ongoing.
Limiting the number of cars on the road is not simply about reducing congestion, noise, and fuel usage either; it is also about people's health. Cars can be a significant contributor to pollution and poor air quality, which can have a serious impact on health and quality of life.
While many of the changes in cities are experimental, or may take years to implement, the 2020s are set to be a decade of motoring changes all across the country. The busiest cities are expected to lead the way.
Rent, Reuse, Recycle
The life cycle of our cars is changing too, from the way we own them, to the way we dispose of them.
Millennials and Generation Z in particular are less likely to own cars, as they tend to live in larger cities and instead prefer to use public transport or bicycles.
Studies also show that many people are choosing to rent cars rather than own them outright, thereby reducing costs and allowing for regular changes or upgrades.
Cars are also being purchased second hand more frequently, leading to fewer cars needing to be crushed or disposed of completely. Parts can be repaired, replaced, or recycled to a professional standard – leading to less waste as a consequence.
With a wider range of choices than ever before, prospective car owners can now rent, reuse, and even recycle their cars. It is thought that these decisions are influenced not just by budget, but by environmental concerns too.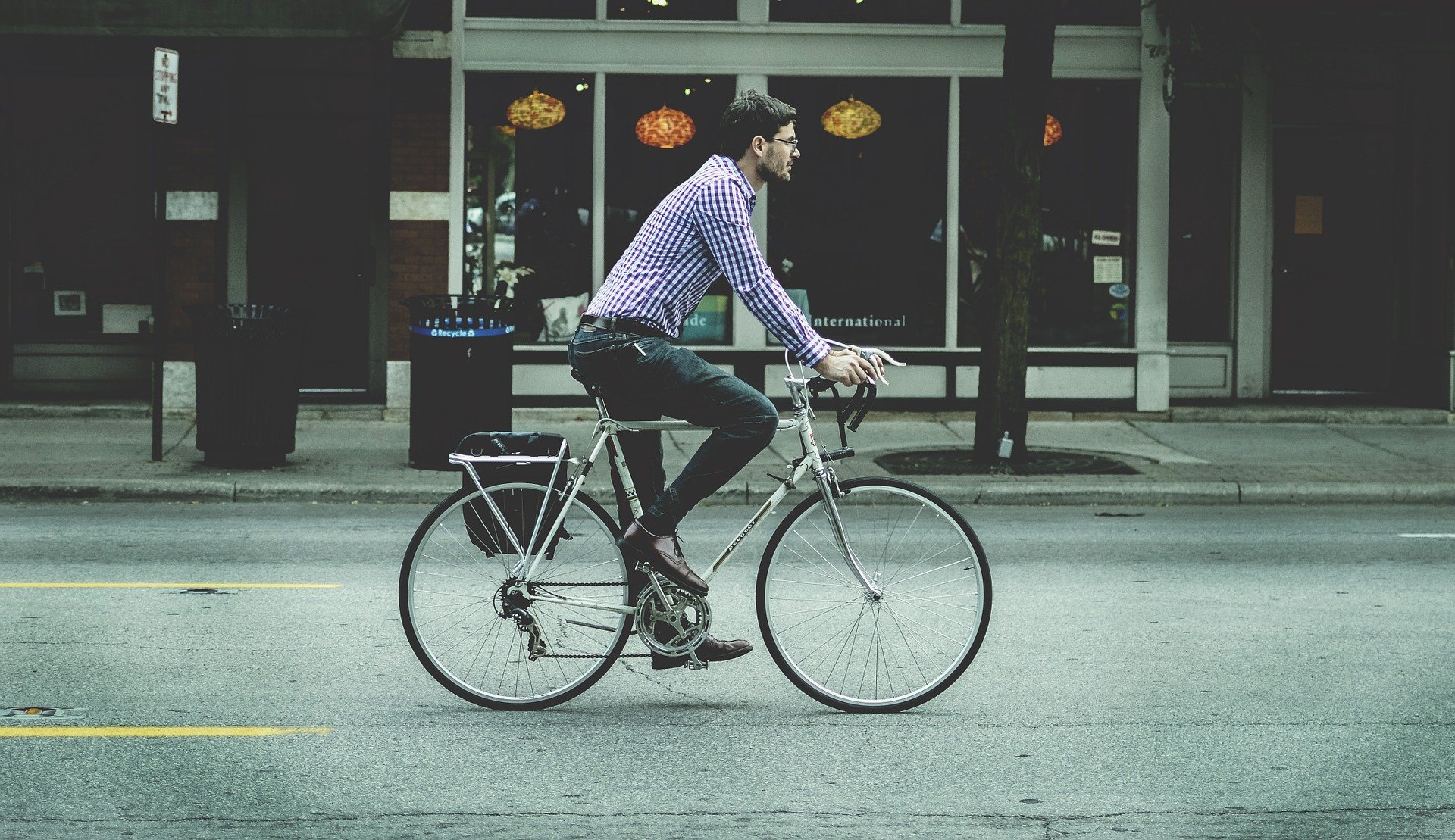 Low-to-No Driving
It may sound ironic to say that the future of driving may be a reduction of driving, but with several major cities considering traffic bans, congestion charges, and more, it could be a very real possibility.
Driving is acknowledged as having a significant cost in terms of time, money, and the environment — meaning that many people may choose an alternative in the future.
With investment in public transport options, private companies such as taxis, Uber and Lyft, and a health-conscious generation seeking to do more exercise by walking and cycling, personal driving may no longer be so common.
Instead of being an aspiration, it may become something to be reduced.
Many workplaces offer cycle to work schemes, as well as car-pooling initiatives that may also help to reduce the amount of traffic on the roads. The future of driving in this case may mean less driving than ever before!
But whatever the future holds, and whatever type of vehicle you choose, quality maintenance and an experienced mechanic team you can trust, will always remain vital resources to ensure the very best performance from your car.
About Us
Blackridge Autos is an independent specialist repair centre based in Kempston, Bedford who can achieve main dealer standards without the main dealer price tags. Some of the vehicle brands we specialise in working on include: SEAT, Audi, Bentley, Volkswagen, Porsche, Skoda, BMW and Mercedes. Our services include car MOTs, servicing, remapping, engine retuning, and more.
This article was created by Blackridge Autos and New Frontiers Marketing.
How Can ECU Remapping Help?
Blackridge Autos are a specialist garage and have worked specifically with VW, Audi, Skoda, Bently, Porsche, Seat and other marques. Our service and knowledge is second to none and we're able to handle all of your potential enquiries. Recently, ECU remapping has become one of our most popular services. Ever wanted to find out the real advantages of ECU remapping? Well, in this post, we'll give you an idea as to what the main benefits are and how it can actually become an investment. ECU remapping is a specialist task that should only be undertaken by professional experts. Who better to choose than Blackridge Automotive?
Increase in Power
An ECU remap will generate anywhere up to a 35% increase in both break horsepower and torque. How does this work you may ask? Well, when a manufacturer releases a vehicle to the public, there are multiple restrictions that they have to adhere to. These restrictions vary due to the sheer number of countries that the cars are sold in. Places such as Germany and France will have different emissions and power guidelines to the UK. As a result of this, the manufacturer will apply a standard map which is uniform to a specific engine.
Ultimately, an engine is able to achieve more power and outreach its current capabilities, but the ECU has been programmed to 'tone it down' a little by the manufacturer. A remap effectively changes the way that the ECU tells the engine to work. An example of one of the manipulations that is performed, is an increase in turbo boost. More boost means more horsepower and torque!
Save Money on Fuel
Because your engine is able to acheive more power throughout it's rev-range, you can use less throttle to maintain a certain speed. If you used to have to sit at 3000RPM in 6th gear to acheive 70mpg, you may now only need to apply 2500RPM worth of power to sit at 70MPH. Because you're applying less throttle, you're burning less fuel. Of course, the increase in fuel economy is always down to the driver, but we'd expect an average of 2 or 3 additional miles to the gallon.
Where to Get ECU Remapping
Due to being well-known locally for remapping, we're now a network member of Sub Elite Remaps ECU remapping network. In fact, they're so confident in our ability to produce high-quality remapping, we are the sole provider for their enquiries relating to ECU remapping in Bedfordshire.
If you need ECU remapping, just get in touch by giving us a call or emailing us!