More about our Air Conditioning
Air Conditioning Service
Most vehicle owners don't take into consideration having an air condition service. What happens if your air conditioning system fails? It's easy to forget how uncomfortable it can be driving without air conditioning until there's a very cold or hot day.
Here at Blackridge Automotive, Our fully trained F-gas technicians can service your air con system, either with an MOT, with Service, or on its own. Your vehicles air conditioning should be recharged every year and pollen filter replaced at a maximum interval of every 2 years, to keep it reliable and effective. If it's not working properly, we'll investigate the problem and repair that for you. You'll soon be in comfort again.
We also offer a treatment to cure any odours coming from your vents when the aircon is switched on. We recommend doing this treatment every year  when your aircon is serviced.
So book your aircon service today, at our special offer price of just £59 inc VAT.
More about our ABS Brakes & Suspension
ABS Brakes & Suspension Service
So you have an issue with your car brakes, a slipping clutch, or a blowing exhaust? Blackridge Automotive can help you get running back to normal.
Blackridge's skilled technicians can diagnose and repair your brakes, clutch, or exhaust system at a highly competitive rate. We only use the highest quality parts available for your car to give you a reliable and long lasting repair. So don't worry about your car, you're in safe hands with us. At our garage located in Bedford, we offer the following vehicle services:
All brakes supplied and fitted. Only Genuine or OE are used.
New clutches and flywheels fitted together. Genuine parts only.
Complete or part exhaust systems supplied and fitted, Standard or performance are available.
Suspension and wheel alignment
Did you know we offer a car collection service? Blackridge Autos can take the hassle out of your trip to the local garage by collecting your vehicle and delivering it back to you.
Need a courtesy car? We offer that as part of our service too.
Blackridge Automotive carry out the quality of work you expect, and at a very competitive price. We are committed to providing the highest level of customer care, service and repairs. As standard, all of our work is guaranteed for that extra peace of mind.
Part of Blackridge Performance Services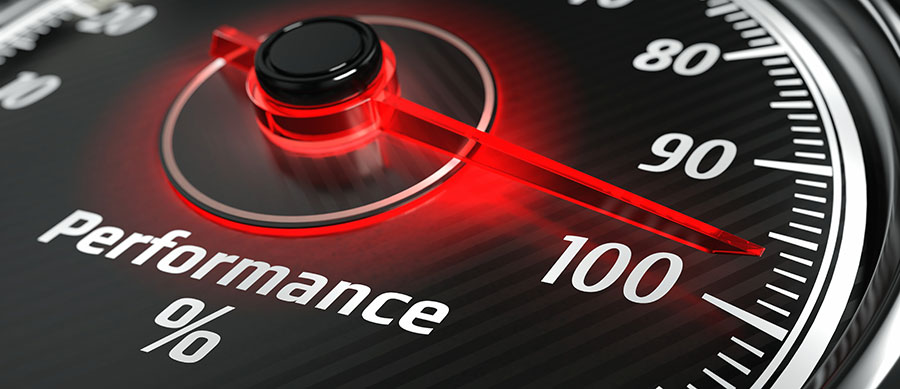 Performance Remapping And Tuning In Bedford
We Retune And Performance Remap Skoda, SEAT, Bentley, Mercedes, Porsche, VW And Audi Brands!
Welcome to Blackridge Performance. Our aim is to provide your stock manufactured vehicle with performance upgrades, as well as achieving up to 20% better fuel economy. Whether it be software or hardware, we want to put a smile back on your face when driving your car on the road or track.
Admit it, you've always wanted that little bit more power from your car, but you were never really sure how to go about it. That's where we come in. Through our innovative software and vast tuning expertise, we can now offer both economy remaps and performance remaps in-house.
Our remaps are bespoke to your vehicle, as every car or van is different. We can offer you more power and better fuel economy, or we can lean more one way than the other, without the need to purchase aftermarket bolt-on parts. We simply tweak your car's ECU to release its true potential. And we always keep the original stock file, so putting the car back to standard is no problem.
From the everyday car or van, to the special weekend car that only comes out in the sun, ask us how we can put some fun back into your journey!
Or if you want to make your car into a serious track weapon, ask us about the performance upgrades we can offer, to keep you ahead of the field. Whether you want big brake conversions, sports suspension, up-rated tyres, race seats or just some extra gauges, tell us what you require and we can make it happen.
USE OUR MENU ON THE LEFT TO SEE WHAT WE CAN DO FOR YOUR CAR!!
If Your Vehicle Needs ECU Remapping And/Or Tuning In Bedford, Call Us Today!
Blackridge Automotive in Bedford is the Independent Specialist repair facility you have been searching for. Achieving main dealer standards without the main dealer price tags. With over 30  years combined main dealer experience, our small dedicated team of dealer qualified technicians are guaranteed to help you with any vehicle needs from car servicing and MOTs to full repairs.
Our car servicing workshop in Kempston, Bedford is fully equipped with the latest state of the art main dealer equipment and expertly trained technicians. We are committed to providing the highest level of customer care and service.
Going into our 10th year, We have Firmly established ourselves, thanks to you our customers, as the number 1 independent Specialist for Audi, VW, Porsche, Bentley, SEAT and Skoda in the Bedfordshire area.
Situated in Kempston, Bedford; Blackridge Automotive's garage, is fully equipped with the latest state of the art equipment so our expertly dealer trained technicians are fully prepared to either service, diagnose or repair any problems your vehicle might have. With every manufacturer now trying to get the edge over the competition, it's so important to get your car looked after by a specialist, that knows the brands inside out.
So if you're after a simple Service, a Cambelt change, Key coding or Gearbox or Haldex oil change, we can cater for all your vehicles needs. Just pop your details on our enquiry form and let us quote you today.
Here at Blackridge, we  provide honest recommendations to our customers, ensuring the best value for your money on a full range of vehicle services!
More about our Diagnostics / Fault Finding
Car Diagnostics / Fault Finding
Has your car got a warning light on the dashboard? Does your car have poor performance or a niggle that you just want to get sorted?
At Blackridge Automotive, we can successfully diagnose faults on all the Audi, VW, SEAT, Skoda, Porsche and Bentley cars  in our fully equipped workshop in Bedford using main dealer software such as Odis, PWIS II and VAS PC.
Using the latest main dealer diagnostic equipment, we can read fault codes from all makes and models of car. Our team of mechanics will then advise you on the best course of action to get your car back on the road, before providing you with an accurate quote for the work needed. We are online with VW UK, so we can cater for all software updates required, any coding issues, or any immobiliser requirements such as key or dash programming.
Blackridge prides itself on:
Quick and affordable repairs
Using highly experienced mechanics to work on your vehicle
Professional and friendly service
Full dealer level diagnostic facilities
First time fix
We can help with any make and model of vehicle, but we have extensive knowledge in:
We guarantee when you choose to bring your vehicle to Blackridge Automotive, you are choosing a friendly, highly professional garage that has the expertise training, equipment and parts. As standard, all of our work is guaranteed for that extra peace of mind.
More about our Full Servicing
Car Servicing
Is your vehicle due a service? Servicing proactively maintains your car, reducing the risk of a breakdown keeping you on the road longer. Our vehicle services are up to 60% cheaper than the main dealer services, with no difference to quality or customer care. Since block exemption came into play, you can now take your car into a specialist like ourselves, and it not affect your warranty.
As you'd expect, servicing is carried out by our fully trained technicians using only genuine parts or the OE equivalent. We'll Stamp your service log-book, to ensure that your vehicle's service history is maintained keeping your warranty valid. Or for the  very latest vehicles, we are connected directly to Volkswagen UK, using ODIS,  and we can now update your digital service record online with, VW, Audi, SEAT, Skoda or Bentley, meaning that if any dealer needs to search for your cars history, its all digitally logged.
Not only that, Blackridge Automotive can take the hassle out of your trip to the local main dealer, by collecting your vehicle and delivering it back to you. Need a courtesy car? We offer that as part of our service too.
Blackridge Automotive carry out the quality of work you expect, and at a very competitive price. We are committed to providing the highest level of customer care, service and repairs. As standard, all of our work is guaranteed for that extra peace of mind.
See our prices below:
| Service | Price |
| --- | --- |
| Oil service from | £140 |
| Interim service from | £157 |
| Full services from | £199 |
| Aircon service from | £59 |
More about our Full Servicing
MOT Bedford
Is your vehicle due an MOT test? For quick, easy, and hassle free MOT in Bedford, look no further than Blackridge Automotive. We think we're the most competitively priced repair centre in Bedfordshire, so call us for a free quotation and book your car in today.
Did you know we offer a car collection service? Yes, we can take the hassle out of your trip to the garage by collecting your vehicle and delivering it back to you after the MOT.
In the unfortunate case that your vehicle fails the MOT test, our highly skilled and experienced team of technicians can carry out any work needed.
As an overview we offer:
Quick and affordable MOT testing while you wait
MOT repairs carried out at our repair centre in Bedford
Book an MOT in advance for the quickest possible service
Highly experienced team
Free onsite customer parking and waiting area with free wifi
We are committed to providing the highest level of customer care, service and repairs. As standard, all of our work is fully guaranteed for that extra peace of mind.
Our MOT's are £47.50
Book Your MOT in Bedford with Blackridge Autos
Does your car need an MOT in Bedford? At Blackridge Autos, we offer some of the highest quality MOT services for the most affordable prices.
Taking your car for an MOT service can be a stressful time. You might be concerned about whether you can trust the professionals, how fair the pricing will be, and how to make travel arrangements.
That's where we come in. We are here to make your MOT experience smooth and stress-free. Not only can you be confident in our professionalism and years of experience in the automotive industry, you can be confident of a competitive price too.
Our quotes are some of the most affordable in the area. Get in touch to see how you could save today!
For added convenience and peace of mind, we can arrange a car collection and return service to make the process as easy as possible for you.
Call Us! 01234 216499
Comprehensive MOTs
Our MOT service is of the highest quality. As automotive professionals and engineers, we fully understand the value of safety.
Your car's MOT not only guarantees roadworthiness and your vital safety, it is also helps to ensure that you get the very best performance from your car. Regularly servicing — including MOTs — help to maintain the longevity of your car so you get years of use.
Our MOTs are quick and affordable but completely comprehensive. The service can be carried out at our repair centre in Bedford while you wait. We have onsite parking for our valued customers that is completely free of charge.
Alternatively, we can take as much of the process out of your hands as you like, and arrange the collection and return of your car after the MOT service has been completed.
Our engineers and mechanics will perform a range of tests and diagnostic assessments. We use the most up-to-date tools and software to ensure accurate readings and complete understanding.
We can identify problems when they are in their earliest stages and address them before they become a major — and expensive issue. Your car will be in the hands of total professionals.
In the unfortunate event that your car fails its MOT test, we are on hand to advise and take immediate action. We can complete any necessary repairs on site and to the highest professional standard to ensure you are back on the road with minimum fuss and hassle.
Not only do we want to ensure that your car receives excellent treatment, customer service is at the heart of our work too. If you have further questions, a member of our friendly team will be delighted to help.
Call us today on 01234 216499 to discuss any of your service needs.
Our Professionals
Our professional mechanics and engineers at Blackridge Autos are industry professionals with a wealth of experience.
Your car may have been a significant financial investment. It could also be key to convenience, lifestyle, and of course travel.
We know firsthand how important it is to get you back on the road. Our team will endeavour to provide the best service available. With many years of experience as well as up-to-date knowledge on the latest technologies and techniques, we are confident we can help.
We pride ourselves on services that are fast, comprehensive, and affordable, provided by genuine industry professionals.
Our team also take pride in all aspects of service around the car maintenance itself. We want to ensure that our valued customers are happy and satisfied with what we provide. We also want to answer any queries, questions, or concerns you may have.
That's why we ensure that we are easy to contact directly. You can email us at mark@blackridgeautomativeltd.co.uk, call our team on 01234 216499, fax our offices on 01234 340944, or of course come and see us in person at our centre in Bedford.
Together we can meet all your automotive needs and concerns.
Call Us! 01234 216499
Our Services
At Blackridge Autos, we provide a range of services to meet your needs.
General and regularly servicing for your car helps to maintain the best performance and troubleshoot problems early on. This helps you get the most out of your car, and also avoid larger issues or charges later on, such as during MOT time.
We can also go the extra mile by providing courtesy cars as well as a collection and return service while your car is being repaired.
Our services include general maintenance, comprehensive MOT testing, engine remapping, diagnostic fault finding, brakes and suspension servicing, and even air conditioning servicing.
If you need of something specialised or want to discuss your individual concerns before booking in, we are confident that our trained engineers can provide a solution. Don't hesitate to get in touch and you could be talking with our friendly team today.
Our Specialisms
Our years of experience in the industry means that we are comfortable tackling a range of problems for a variety of vehicles. We are also proud to offer certain brand specialisms at Blackridge Autos.
We currently specialise in Audi V-W, Porsche, Bentley, Skoda, Seat, VW Bentley, and Volkswagen, and are adding to our list all the time.
We use only state of the art software specific to the particular brand to ensure that your service is fine tuned to your vehicle. We also ensure that we use genuine parts during the repairs. This ensures that your car's warranty remains fully maintained and up to date.
Our services are all for a fraction of the price of a visit to the main dealer, but with no compromise on quality. Our highly skilled engineers, access to the latest technologies, and excellent customer service is second to none.
We want to make your experience as smooth and positive as possible. Whatever brand or state of repair your car is in, we have a solution.
Please don't hesitate to get in touch. Call us on 01234 216499, email, or visit us today to discuss your needs and leave your car in the trusted hands of professionals!